The year before my mother died, she kept an index card on the kitchen table. It had eight feelings written on it. Just eight. She would pick up the card and state each feeling, then let her mind wander and a few words would appear in her mind to express that emotion.
It was her EBT card, now an app, and it was her medicine chest. She used it instead of a sleeping pill. She reached for her card instead of worrying about one of her six grandchildren (there was always one on her mind, whomever had an upset or foible). It was her hypertension medication, as it cleared her stress, and her appetite suppressant. When a craving for cookies came, she used her EBT card, and that "gotta have it" drive vanished, too.
Who would have thought that she could experience a solution for life by unpacking her emotions in the precise order that the brain requires? Or that her practice of using it was fast on its way to becoming something more than neuroscience, a way to find a structured, universal spiritual connection?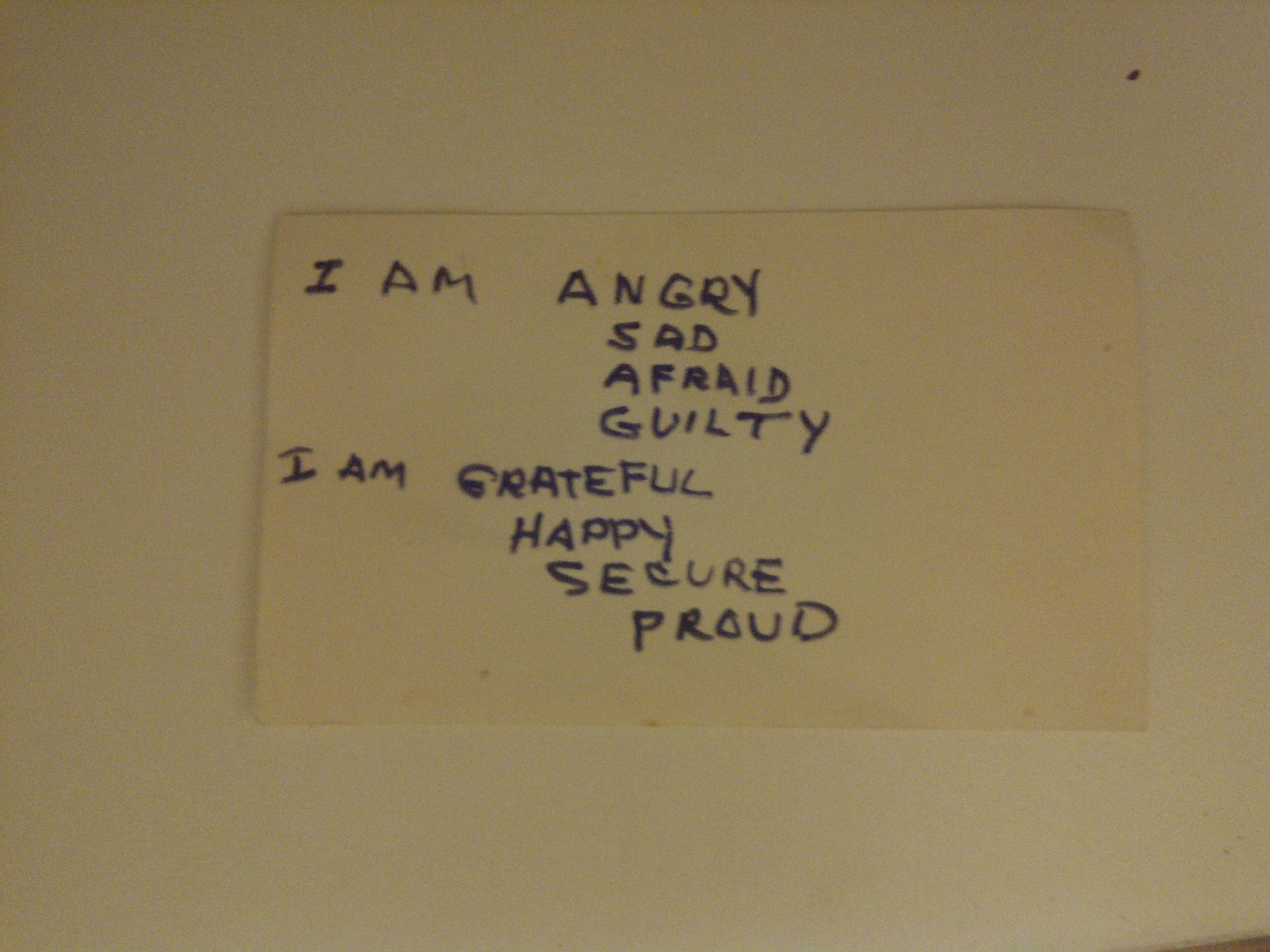 My mother Rosie, whom the grandkids called Mackey, didn't like EBT. She stood by the tools, but as her only daughter, she didn't like that I missed out on living the life she lived in order to develop it over some 40 years. She said, "Lori, you beat your body. Some day you won't be able to come back from it."
She didn't know that I was using EBT, too. I was using it my way to connect to the deepest part of myself and building a life on that connection. From the outside it looked to be a punishing schedule full of angst, broken dreams, and ridiculous hours of effort, many going nowhere, but it was part of my creative process and felt heaven-sent.
As of this Thanksgiving, my mother will have been gone for 13 years. The Covid-19 restrictions make getting together with my relatives, including my brother Steve and his family, as well as my own children, impossible. That memory of the EBT card on the kitchen table makes Mackey real to me again. I miss her. Just when I'm on the verge of despair that she is gone, I take out my EBT app, move through the eight feelings, clear away my negative emotions, and what is under them? JOY.
As the emotional brain that this method enables us to control is the seat of the soul, the center of imagination, and a solution for life, what happens then? I feel connected to the deepest part of me, and after some swirling emotions in beautiful layers, I feel close to the spiritual, close to my mother, and full of gratitude for the beauty of life.
That seems like a wonderful way to celebrate Thanksgiving and the essence of all that is good about life. Thank you Mackey for giving that to me, and for caring that I was "missing out." I think I'll go with my husband Walt and our dog Tammy for a walk today and celebrate the gift of that emotional flow – and the gift of life!